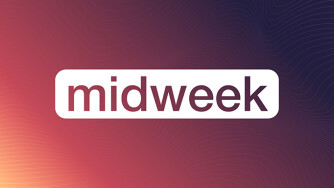 Join us on Wednesdays for Sagemont Midweek! We have a variety of classes and activities for you and your family to enrich your lives and to grow spiritually. Unless noted otherwise, all options are 6:30pm - 8:00pm Wednesday nights, January 12 - May 18, 2022. Choose from the following:
---
Bible 101
This class is for men and women and is designed to help you develop your skills in studying God's Word. Participants will be led into the fascinating world of inductive Bible study where God Himself becomes the teacher. There is no charge, but registration is required. This class meets in Room WC1125.
---
Church History: Total Recall
Wednesday evenings, January 12-May 18, from 6:30pm to 8:00pm in Room WC1319 (North Wing)
Midweek Study – Church History: Total Recall On Wednesday, January 12, we will continue our study entitled, "Church History: Total Recall"! To study history is to trace the finger of God across the timeline of human history. Taught by Wayne Hanks, the focus of the spring session will be from the Reformation (1517) to the present. You can livestream this class here.
For more information, contact Wayne Hanks at . We hope to see you there!
---
The Freedom Fight
Are you struggling with pornography and want to find freedom? Join one of our confidential small groups!
For more information, please call the Counseling Center at 281.481.7133 and learn how to join.
---
Grief Share
GriefShare is a friendly, caring group of people who will walk alongside you through one of life's most difficult experiences. You don't have to go through the grieving process alone. The class will meet in Room WC1321.
For more information, please contact Rhonda Brown in the Counseling Center: 281.481.7133 or .
---
Keeping Kids On God's Side Parenting Class
Are your kids asking questions that are challenging to answer? Are your kids prepared to face the challenges of peer pressure in Middle School, Jr. High, and High School? Are they walking away from the faith? Join us on Wednesday evenings for "Keeping Kids on God's Side," a discussion on how to teach kids how to defend their faith. We will meet at 6:30 p.m. in Room WC1320 (North Wing) to equip you with an effective approach to discuss with your kids answers to difficult questions and situations.
Registration is not necessary. For more information, contact Chuck McWhirter at
---
Kids Midweek
Kids in Kindergarten through 5th Grade are invited to join us on Wednesday nights from 6:30pm to 8:00pm for a fun-filled time of worship, Bible study, games, snacks, and fellowship! There is no charge, and friends are welcome! Register today so that we can reserve a seat just for you!
Please Note: All children must be dropped off and picked up by a parent/adult over 18.
---
Life Support
This support group is for anyone facing personal, relational, emotional, and spiritual challenges as you seek to live the authentic Christian life. This class meets from 7:15pm - 8:15pm in Room WC1317.
Register with Rhonda Brown in the Counseling Center: 281.481.7133 or .
---
Men's Midweek - Dads Becoming Heroes
Come join us in Room WC1312 for a five-week study entitled, "Dads Becoming Heroes." The most powerful man in the world is the man who is consistent in his beliefs and stands on issues with a keen understanding of the impact he has on generations to come. Through these five weeks, Dads will be encouraged to prioritize their physical presence, engage emotionally, and lead spiritually by example. As Dads, we will turn hearts to Christ one family, one church, and one community at a time.
For more information, go to www.faithfulfathering.org and click on "For Dads."
Contact: James Myers at 832.264.1429 or .
---
Right Step
A Christ-centered 12-step program for those recovering from or affected by chemical dependency. If you are struggling with compulsive use of alcohol, drugs or other forms of substances, this support group will provide encouragement, strength and hope for lasting sobriety. This group meets every Monday and Wednesday, 7:30pm-9:00pm in the Sagemont Church Annex - Parlor Room.
---
Sign Language Classes
Learn American Sign Language or improve your skills in these classes that are available in beginning, intermediate, and advanced levels. No registration required. This class will meet in Room WC1115.
---
Spanish Bible Studies
Estudio Biblico de Mujeres
"Una vida Mejor" - El libro escrito por Christy Muller invita a los lectores a tomar un camino hacia la sanidad emocional y la madurez espiritual. A través de estudios profundos y principios bíblicos, este libro es una extraordinaria herramienta que te permitirá evaluar tu propia vida y te guiará paso a paso para que puedas crear una vida mejor con tu obediencia. Nos reunimos en el Salón 132-133, en el primer piso.
Estudio Biblico de Varones
"Mi experiencia con Dios" de Henry Blackaby & Claude King Dios le está invitando para que usted comience a tener una estrecha relación con Él mediante la cual le hará conocer Su voluntad y lo que Él está haciendo. Los principios bíblicos utilizados por el autor le ayudaran a entender la manera en la que Dios le puede enseñar a ajustar su vida a Él y conocer Su voluntad. Nos reuniremos en el Salón 234, en el segundo piso.
Sin Filtro

"Renueva Tu Mente: Una perspectiva bíblica del mundo y de la vida" El año 2022 Sin Filtro comenzará el estudio del libro Renueva Tu Mente de Miguel Núñez. Con estos estudios buscaremos entender y vivir realmente lo que creemos como jóvenes adultos cristianos, renovando nuestra mente para tener una visión bíblica del mundo y de la vida misma. Todos necesitamos que le mundo en que vivimos tenga sentido. Necesitamos explicar de alguna manera el origen de ser humano. Cómo cada persona de la vida y el mundo constituye su cosmovisión. Nos reunimos en el Salón 230 en el segundo piso.
---
Students
All students, 6th – 12th Grades, are invited to hangout together in the Gym, then worship together from 6:30pm to 8:00pm. Snacks are available for purchase.
---
Wednesday in the Word

Join Executive Pastor Freeman Tomlin as he teaches his series entitled, "When Forgiveness Doesn't Make Sense" focusing on the Book of Philemon. This class meets in the Hughes Road Auditorium (HRA). Wednesday in the Word will be live-streamed weekly on our website.
---
Women's Midweek

Women's Midweek meets on Wednesday nights at 6:30pm in Room WC1102 in the West Wing. This study will only be offered live, on campus. This spring, Women's Midweek will be offering two studies:
Spring Study I - "1 Peter" by Jen Wilkin from January 12 to March 9. In this 9-week study, a man of faith and flaws, and eyewitness to the life of Christ, challenges us to look beyond our current circumstances to a future inheritance. Peter shares his concerns on big picture issues for the early church, describes believers' true identity in Christ, and ultimately helps readers discover what it means to experience the Living Hope they have in Christ. Registration is $25 and includes your workbook.
Spring Study II - "Jude" by Jackie Hill Perry from March 23 to May 18.