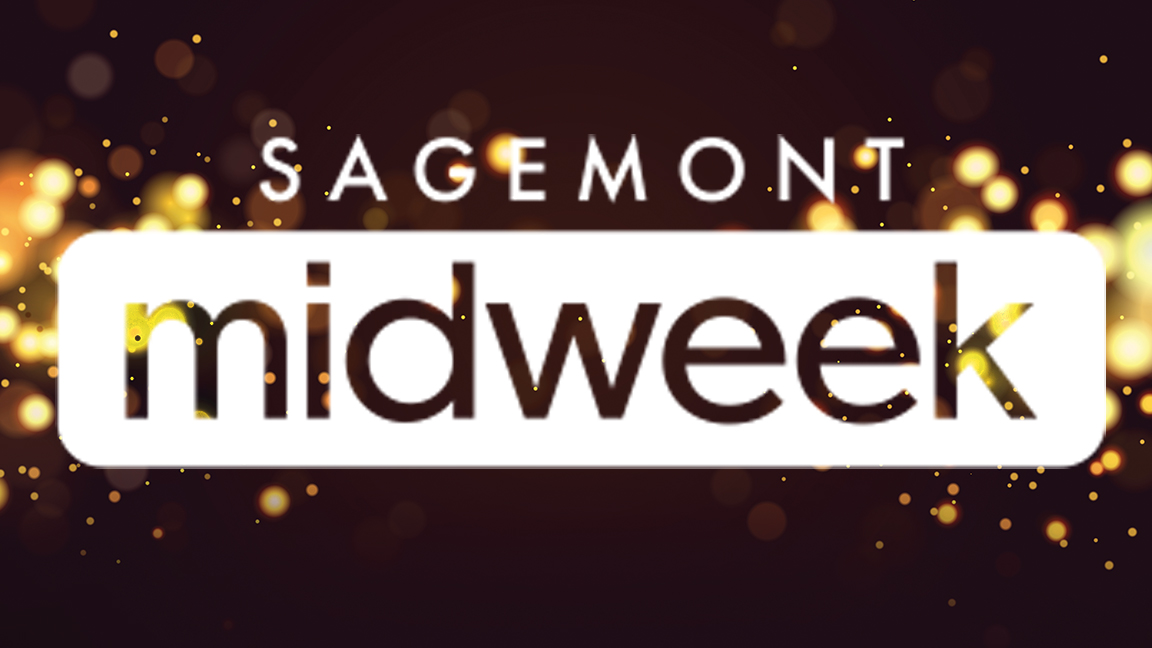 Join us on Wednesdays for Sagemont Midweek! We have a variety of classes and activities for you and your family to enrich your lives and to grow spiritually. Unless noted otherwise, all options are 6:30 - 7:30 pm Wednesday nights, September 16 - November 18, 2020. Choose from the following:
Bible 101
This class is designed to help you develop your skills in studying God's Word. Participants will be led into the fascinating world of inductive Bible study where God Himself becomes the teacher. WC 1302. Registration required.
Children
Midweek Premiere - Children, grades K – 5th Grade, are invited for a fun time of movies with applicable Bible lessons, along with popcorn and movie snacks! Childcare is also available on Wednesday evenings for children, birth through PK4.
Choir
Join the adult choir to help lead in Sunday morning worship in the 9:30 worship services! You are always welcome to join! No audition required. Note: Because of the COVID-19 pandemic, choir is not meeting at this time. Contact for updates.
Divorce Care
Those who have been impacted by the trauma of divorce or separation are invited to join this support group. WC1321. Register with Debbie Ihnen in the Counseling Center: 281.481.7133 or .
Financial Peace University
In this nine-week DVD-based study, Dave Ramsey and his teaching team will walk you through the basics of budgeting, dumping debt, planning for the future, and much more. Facilitated by Luke Wilbanks. WC1320. Register online at www.fpu.com/1123531. Material cost: $129 per family.
Financial Peace University Info
Grief Share
If you have experienced the death of a loved one and need some support, come join others who can identify with what you are going through. WC1315. No registration required.
Life Support
This support group is for anyone facing personal, relational, emotional, and spiritual challenges as you seek to live the authentic Christian life. Register with Debbie Ihnen in the Counseling Center: 281.481.7133 or .
Sign Language Classes
If you are interested in learning American Sign Language or improving your skills, we have a class for you! Beginning, intermediate, and advanced levels are available. WC1111, WC1112, WC1115. No registration required.
Spanish Bible Studies
Estudio Biblico de Mujeres
"Una Mujer Sabia" Basado en principios del libro de Proverbios, aquí encontrarás una herramienta para vivir la vida de la mejor manera, como Dios la diseñó, y poder tomar decisiones sabias en los aspectos prácticos del día a día.
Estudio Biblico de Varones
"Bosquejos Expositivos de la Biblia" El objetivo de este tema es llevar al varón cristiano a través de la Biblia en un estudio de cada libro y sus capítulos estratégicos, de manera que aprenda la revelación que Dios nos ha dado sobre Jesucristo y Su obra redentora.
Students
All students, 6th – 12th Grades, are invited to hangout together in the Gym, then worship together. Snacks are available for purchase.
Wednesday in the Word

Join Pastor Stuart Rothberg as he examines and teaches various topics and books of the Bible. The first six-part series will be, "Government: What Does the Bible Say?" See how the Bible addresses things like the necessity of government, the government's responsibility to its citizens and the citizen's responsibility to their government, and civil disobedience. Hughes Road Auditorium (HRA). Wednesday in the Word will be livestreamed weekly on our website as well as Facebook and YouTube.
Women
This Women's Midweek Bible Study will be working through Lisa Whittle's Jesus Over Everything. In the study, Lisa unpacks eight statements of choices we make and how we can grow in our understanding of what it means to put Jesus first. WC1110. Register online.