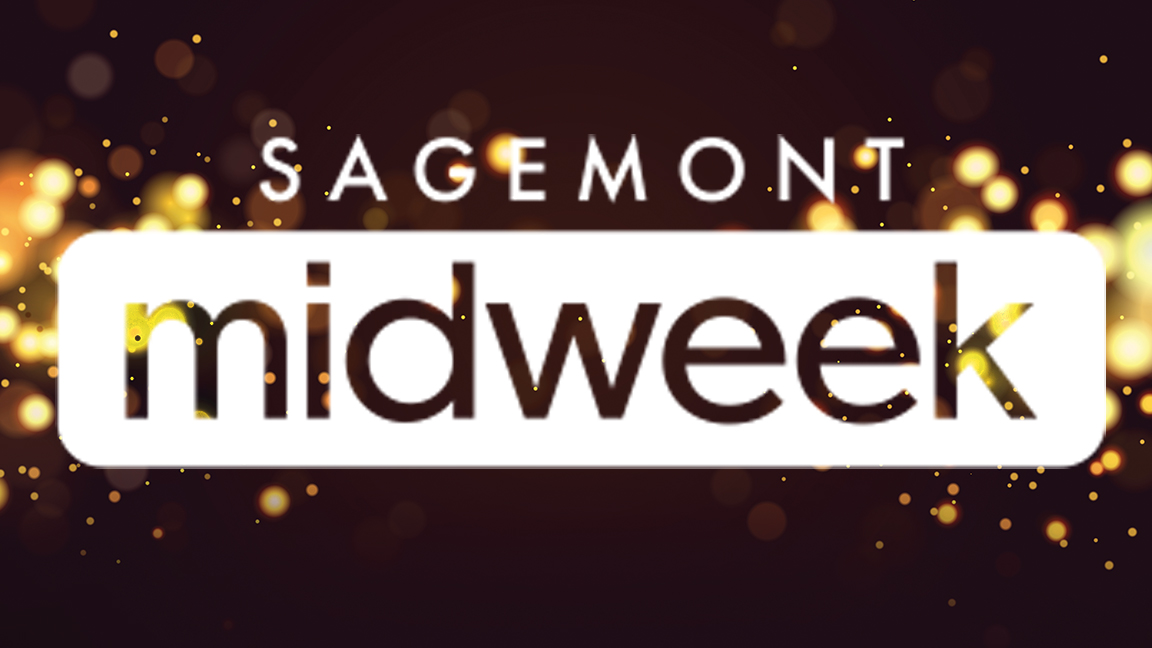 Join us on Wednesdays for Sagemont Midweek! We have a variety of classes and activities for you and your family to enrich your lives and to grow spiritually. Unless noted otherwise, all options are 6:30 - 8:00 pm Wednesday nights, January 20 - May 12, 2021. Choose from the following:
---
BetterMan Men's Bible Study
BetterMan seeks to foster a growing community of men who desire a better, more fulfilling life from our work, family, friends, marriages, and from our relationship with God. The BetterMan framework actively seeks to counter today's dysfunctional masculinity by offering men the timeless, life-giving manhood found in the Bible. Room WC1320. Click below to register. *A Tuesday 6:00 am morning option is also available.
---
Bible 101
The Bible can be an overwhelming thing to those who are new to Bible study. Bible 101 is a class designed especially for anyone who is beginning to read the Bible for themselves. Come discover helpful tips and strategies that will help you grow in your spiritual walk. Dates for the Spring 2021 semester are March 24 - April 28, and the group meets in WC1301. Topics covered include:
March 24: Why Study the Bible? and How to Pick Out a Bible
March 31: Methods of Bible Study
April 7: Topical Studies
April 14: What to Look for When Studying
April 21: Homiletics
April 28: Tools
---
Children
Midweek Premiere - Children, grades K – 5th Grade, are invited for a fun time of movies with applicable Bible lessons, along with popcorn and movie snacks! Childcare is also available on Wednesday evenings for children, birth through PK4. Midweek Premiere is 6:30-7:30pm.
---
Choir
Join the adult choir to help lead in Sunday morning worship in the 9:30 worship services! You are always welcome to join! No audition required. Note: Because of the COVID-19 pandemic, choir is not meeting at this time. Contact for updates.
---
Divorce Care
Those who have been impacted by the trauma of divorce or separation are invited to join this support group. WC1321. Register with Debbie Ihnen in the Counseling Center: 281.481.7133 or .
---
Freedom Fight Equipping Class

Sagemont is partnering with the Freedom Fight (thefreedomfight.org) to address the issue of pornography. We as a church need to be equipped on how to effectively disciple men and women who struggle in this area. The Freedom Fight will be doing an initial in-person and virtual equipping class Wednesday, February 24 at 6:30 PM in room WC1312 followed by a 4-week class beginning March 31 addressing the roots of addiction. Wondering if this class is for you? This class is for men of all ages who may struggle with pornography, who want to become equipped to help others find freedom or who want to hear more about the reality of pornography and how it affects the families and the church. To watch the livestream of this equipping class, click HERE.
If you have any immediate needs or questions, please reach out to Debbie Ihnen at 281.481.7133 or .

---
Grief Share
If you have experienced the death of a loved one and need some support, come join others who can identify with what you are going through. WC1315. No registration required.
---
Life Support
This support group is for anyone facing personal, relational, emotional, and spiritual challenges as you seek to live the authentic Christian life. Register with Debbie Ihnen in the Counseling Center: 281.481.7133 or .
---
Right Step
A Christ-centered 12-step program for those recovering from, or impacted by, chemical or co-dependency. If you, or someone you know, are struggling with the compulsive use of alcohol, drugs or other forms of substance abuse, this support group can provide the encouragement, strength and hope required for lasting sobriety. *Group meets every week, Mondays and Wednesdays, 7:30-9:00 pm. Sagemont Church Annex - Parlor Room.
---
Sign Language Classes
If you are interested in learning American Sign Language or improving your skills, we have a class for you! Beginning, intermediate, and advanced levels are available. WC1110 and WC1115. No registration required. These classes begin January 27.
---
Spanish Bible Studies
Estudio Biblico de Mujeres
"Una Mujer Sabia" Basado en principios del libro de Proverbios, aquí encontrarás una herramienta para vivir la vida de la mejor manera, como Dios la diseñó, y poder tomar decisiones sabias en los aspectos prácticos del día a día. En este semestre seguiremos estudiando cómo llegar a la meta de alcanzar la sabiduría pudiera parecer difícil pero que con la ayuda de Dios y la disposición a seguir sus principios, sí puede lograrse. Salón WC1123.
Estudio Biblico de Varones
"Bosquejos Expositivos de la Biblia" El objetivo de este tema es llevar al varón cristiano a través de la Biblia en un estudio de cada libro y sus capítulos estratégicos, de manera que aprenda la revelación que Dios nos ha dado sobre Jesucristo y Su obra redentora. Salón WC1112.
Sin Filtro

Jóvenes y Parejas Jóvenes de Sagemont Encuentro que buscamos desarrollar una relación genuina y transparente con Jesús, con el propósito de perfeccionar nuestra identidad en Él y así poder mostrarnos ante el mundo moderno sin filtros. Salón 232.
---
Students
All students, 6th – 12th Grades, are invited to hangout together in the Gym, then worship together. Snacks are available for purchase.
---
Wednesday in the Word

Join Pastor Stuart Rothberg as he examines and teaches various topics and books of the Bible. Hughes Road Auditorium (HRA). Wednesday in the Word will be livestreamed weekly on our website as well as Facebook and YouTube. Begins January 6, 2021.
---
Women
This spring, the Women's Midweek group will be studying Ruth Chou Simons' TruthFilled, a study of the book of Colossians. In every changing season of life, we can rest in God's character, rehearse our identity in Christ, respond in faith, and remember God's provision for us. WC1102. Register online. A livestream option is also available for registered participants.