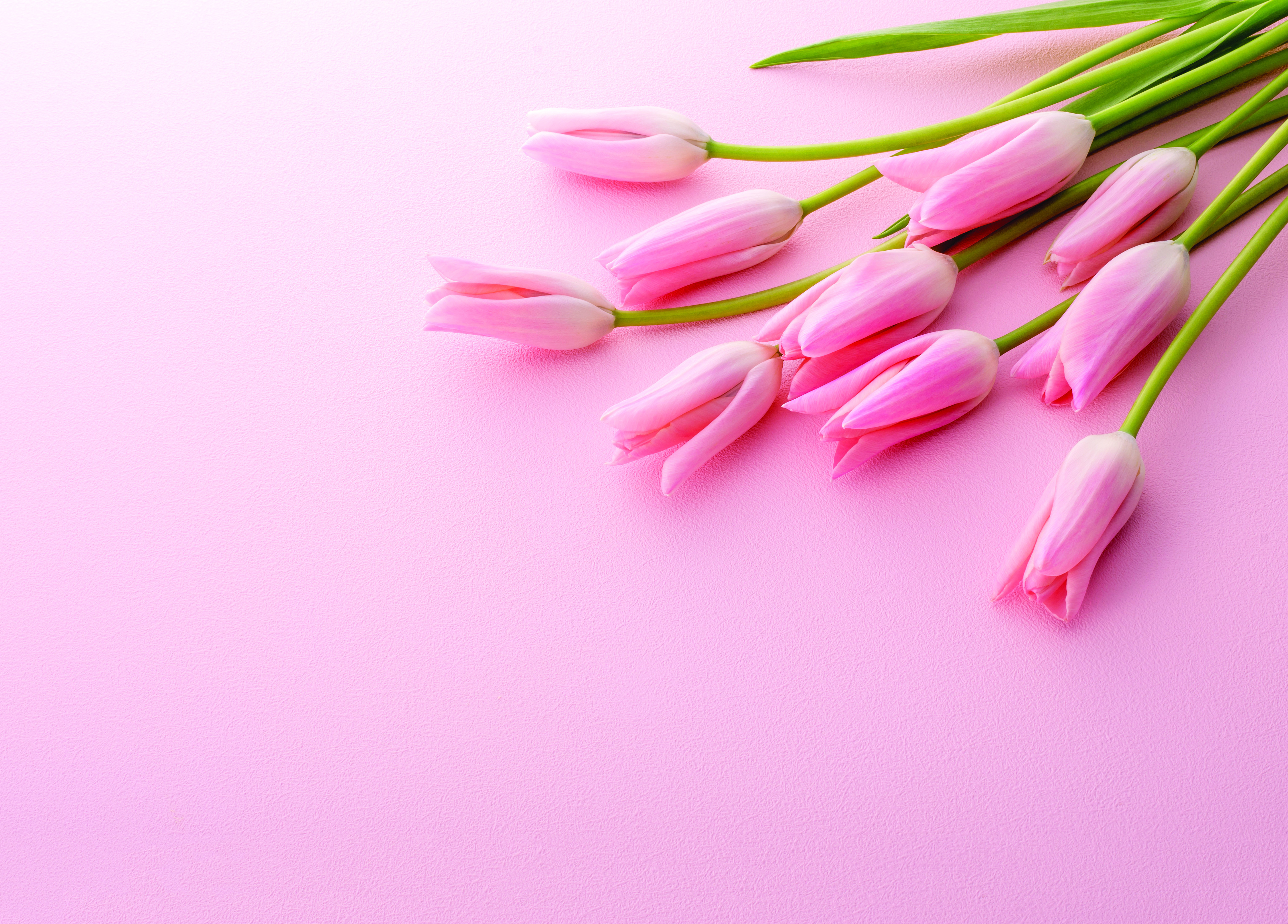 "Anyone wishing to be blessed with a child, please stand for prayer."
These words were first spoken on Mother's Day over twenty years ago, when Sagemont Church's Senior Pastor, Dr. John Morgan, stood before an auditorium filled with families surrounding their beloved mothers and grandmothers. After a moment's hesitation couples stood up all across the room. Head bowed, he led the congregation in a prayer specifically asking our Heavenly Father to bless them by giving them the desire of their hearts: children.
Brother John shared, "I had come to realize that Mother's Day was not a 'happy time' for all ladies, especially those who were childless for many different reasons. I felt strongly led to challenge all of us, as well as the couples who until that time had not been able to get pregnant in spite of medical help. I encouraged couples present to stand and for others to pray for those they loved who wanted a baby."
Now, twenty-plus years later, Brother John continues to ask husbands and wives as well as grandparents and other family members and friends to stand for this very special Mother's Day Prayer. The four families featured are examples of when God's answer to this Special Mother's Day Prayer was "YES."
The Oliver Family
"I will never forget Mother's Day of 2011 when Brother John asked the women who would like to become mothers or know somebody who wanted to be mothers to stand up for prayer. My husband kept nudging me. He said, 'Stand up. Stand up!' I was embarrassed but I eventually stood because I was so desperate to have a baby." Erika Oliver grew up in the Sagemont area but first came to Sagemont Church as a teenager when she was invited to attend with a friend. When she returned home that evening, she invited her parents, Robert and Tracy Herrera, to attend with her the following Sunday. A year later the entire Herrera family was baptized together on Wednesday night January 19, 2005 in the Hughes Road Auditorium.
Erika married her high school sweetheart, Kenneth Oliver II beneath Sagemont's 170 foot cross. She currently works in Sagemont's Adventureland childcare on Sunday mornings and Wednesday nights. She shared,"We tried to have children for almost two years but nothing happened. During that time I would get so upset and depressed. I took many pregnancy tests and they always were negative. A couple months before Mother's Day I prayed, 'God you are in control. If you want me to become a mother I will in your timing because You are in control of my life.'"
On Erika's birthday, a few weeks after standing up for the special Mother's Day Prayer 2011, she took yet another pregnancy test This time to her great joy, it was positive. After a smooth pregnancy with no complications, Kenneth III was born. She smiled, "That just showed me that God works miracles in his timing."
Unfortunately, Erika then experienced two miscarriages which were both very difficult because other family members were pregnant at the same time and had healthy babies. "I was angry and hurt. I asked God, 'Why is this happening when Kenneth's pregnancy was so perfect and healthy?'"
On Mother's Day 2015, Erika stood with her mother for the second time to be prayed for by Brother John. She continued, "After that I went to my OB/GYN and discovered my progesterone levels were low. The doctor gave me medication and five months later I was pregnant again but this time my pregnancy went well and our second son, Jeovanni, was a healthy baby." She laughed as she pointed out that Kenneth III and Jeovanni are officially Sagemont babies because they are working their way through the Children's Building from the Blue Wing to the Red Wing.
When Jeovanni was five months old, Erika discovered she was pregnant once again. Unfortunately their third son, Malakai, was born with a rare condition called Chylous Ascites. He has lymphatic fluid building up in his abdomen. Erika shared, "I just know that God answers prayers. Even with the difficult journey I am on with Malakai, God is here with us every step of the way. I could not get through each day not knowing that He was with me."
The Tolar Family
"I was desperate to become a mom. In 2008, I gave up the idea of becoming a mom and asked God to lead me, show me what He would have me do. At that point I was at peace with not becoming a mom." For ten years Kellie Tolar, Sagemont member since 1997, and her extended family stood up on Mother's Day as the congregation led by Brother John prayed over them every Mother's Day from 1998 to 2008.
Then in August 2009 the Tolars received a call from Kellie's friend Lizz at 4:00 pm on Friday that 15-month-old identical twin girls were needing to be placed in a home by the following Wednesday. On Tuesday, the Tolars picked up the toddlers and brought them to their home. Amazingly, their adoption was finalized just six months later! She shared, "We were BLESSED with Juliann and Ashley eight years ago. This was truly a miracle because I had given up on ever becoming a mother."
Kellie smiled as she continued, "I want to encourage families that are not able to have children, to keep praying, ask others to pray for you and have faith that God is in control. All miracles are possible through our Lord and Savior."
She shared how her prayers for her children did not stop once they arrived. Kellie continued, "I pray morning and night that Ashley and Juliann will become God-fearing women and lead others to Christ. I also pray for God to give me guidance and direction on setting an example of what a Christian mom is. I am truly blessed, thankful and honored that God chose me to be Ashley and Juliann's Mommy." Kellie shared that Ashley and Juliann received Christ as their Lord and Savior at Sagemont's Vacation Bible School and were baptized November 2016.
The Carr Family
Not only do husbands and wives stand for the Special Mother's Day Prayer each year, but also other family members and friends like grandparents Rick and Phyllis Carr. The Carrs joined in 1979 and raised their three daughters, Amber, Traci and Julie, at Sagemont Church. They have also actively served over the decades. Rick has been a deacon since 1992 and ushers in the 9:30 am worship service. Phyllis has been an accompanist since 1986 and currently teaches piano with Sagemont's Centre for the Arts.
Rick and Phyllis first stood during the Mother's Day Prayer in 2009 when Julie and her husband Ryan Riley, desired to have their first child. Phyllis shared, "God blessed them and us with Katelyn in November 2010. Since then, Julie and Ryan have been blessed with two other daughters, Ellyana in 2012 and Aurelia in 2016. All three girls are active in the children's AdventureLand programs."
The Carrs stood again in 2010 and 2011 asking God to bless Traci and her husband Richard Dvorak, with a child. Soon afterward they received the joyous news that Traci was expecting! A few weeks later Traci went alone to a routine ultrasound because Richard was out of town on business, her sisters lived in Wimberley, TX and Bellingham, WA, and Phyllis and Rick were on vacation in the Cayman Islands. Phyllis shared the results of that ultrasound. "How surprised and amazed we all were as she relayed the news to each of us that there was not just one baby but FOUR! We each encouraged her and reminded her that God doesn't make mistakes and what an exciting adventure this would be!"
The Dvorak quadruplets, Emma, Olivia, Chloe and Luke, arrived November 2011. They remained in the NICU at Texas Children's Hospital until early January. Shortly after Traci and Richard brought them home, they were blessed to have teams of Sagemont ladies begin to come over on a regular schedule to help care for the babies. Phyllis stated, "These wonderful ladies helped each week for two years! I am happy to report that Emma, Olivia, Chloe and Luke are happy and healthy six year olds who are enjoying Kindergarten."
Phyllis concluded, "Rick and I have been so blessed with nine awesome grandchildren whose ages range from 1 to 14. The time we have with each of them is the most special time ever, and we treasure each moment with them!
The Smith Family
"It was a last minute decision to attend the Mother's Day service. I remember because it had been almost a year and a half and the monthly disappointment was really weighing her down. I was so worried about her that I wasn't worried about myself not being a father. I didn't want her to get more hurt by going to church on Mother's Day but we just decided at the last minute to go." Alex Smith shared what occurred on Mother's Day 2015.
Alex and Jayme met when they were 11 year olds while attending Clear Lake Intermediate School in Houston, Texas. Jayme looked across the kitchen table, smiled at her husband of six years and said, "I thought he was super cute all during high school and I would flirt shamelessly with him. I finally got his number before graduation just to stay in touch because he went to a different college at first." A year later Alex transferred to Jayme's college at Stephen F. Austin University and after graduation they married on Leap Day in 2012.
They joined Sagemont Church on Pearl Harbor Day, December 7, 2014. A few months later the family gathered to witness Jayme's baptism on March 25, 2015. "At the time of my second baptism I was already a student at Southwestern Baptist Theological Seminary earning a Masters in Divinity. I was doing a class where I learned the meanings of communion and baptism. That's when I knew that I had to get baptized and get it done in the right order." Jayme had been saved and baptized as a child and then rededicated her life at camp as a teenager but always felt something was missing.
A little over a year after her baptism, Alex and Jayme held hands as the first couple to stand when Brother John asked all those wanting to become parents to stand for prayer. Jayme stated, "We were sitting in the middle of the middle section in the 9:30 service. We were desperate enough to stand up in front of a whole auditorium full of people for prayer. We didn't care who knew, we just knew we needed to pray over us. It was really hard because I wanted to be a mother so badly."
She wiped a tear from her cheek and then continued, "It was a wonderful thing to be acknowledged by the church. It's wonderful to have moms and grandmothers appreciated but the way that Brother John says that those who are mothers in their hearts and are waiting for a child was really special to me to know that I was not forgotten. It's rough to be in that place."
Alex nodded his agreement as he added, "It was very lonely even though we knew other couples who dealt with this. You still feel like you are the only couple to go through infertility."
A few weeks later, the Smiths made the joyous discovery that Jayme was pregnant. They immediately recalled the Special Mother's Day prayer as well as her baptism. Jayme explained, "I felt like God was waiting on me to be obedient in baptism first because I had been too prideful, especially since I was already a seminary student at that point. I finally swallowed my pride and humbled myself to be baptized. It was a good lesson to learn especially before my child arrived."
Joanna "Joey" Smith was born January 2016. Her very proud parents spent several minutes describing their daughter as a smart, funny and sweet including the fact that she loves going to her class at church because they give her saltine crackers!
The following Mother's Day 2016, Brother John used four-month-old Joey's photo that Jayme's mother Sagemont member, Beth Marshall, recently emailed him to post on the large screens during both Worship Services. Alex smiled as he recalled "That was really overwhelming to know we were going to hear that special prayer again as we saw our precious Joey up on the screens. Brother John even talked about her being an answered prayer from the year before. We then watched as 20 or 30 people stood up for prayer to be blessed with children."
Jayme said it best when she concluded, "We love that our daughter is growing up in Sagemont Church with other children who were also prayed for answers to the Mother's Day Prayer. It is a tangible way for so many of our children to realize how precious they are."
Mother's Day 2018, will be no exception as, Brother John, our pastor for the past 52 years, will stand behind the pulpit not only to honor and encourage those who are mothers and grandmothers but also to acknowledge those who wish to be mothers. Brother John shared, "Every year, I have the privilege of talking to couples who are the parents of children born in answer to the prayers we pray together every other day. All of the babies are different but all of them bring praise and glory to God. Praise His Holy Name!"
The children from the Tolar, Oliver, Carr and Smith families as well as countless girls and boys over the past 20 years are just another legacy of Sagemont Church as they embody our mission statement of being Living Proof of a Loving God to a Watching World.