This page provides a comprehensive list of all of our text shortcuts. You can use this page to connect to a ministry or refer others to a relevant code.
THE STEPS:
1. Select a text code from the list below.
2. Open your messages.
3. Text the selected code to 70919
Example: If I wanted to receive information about giving, I would text "GIVE" to 70919.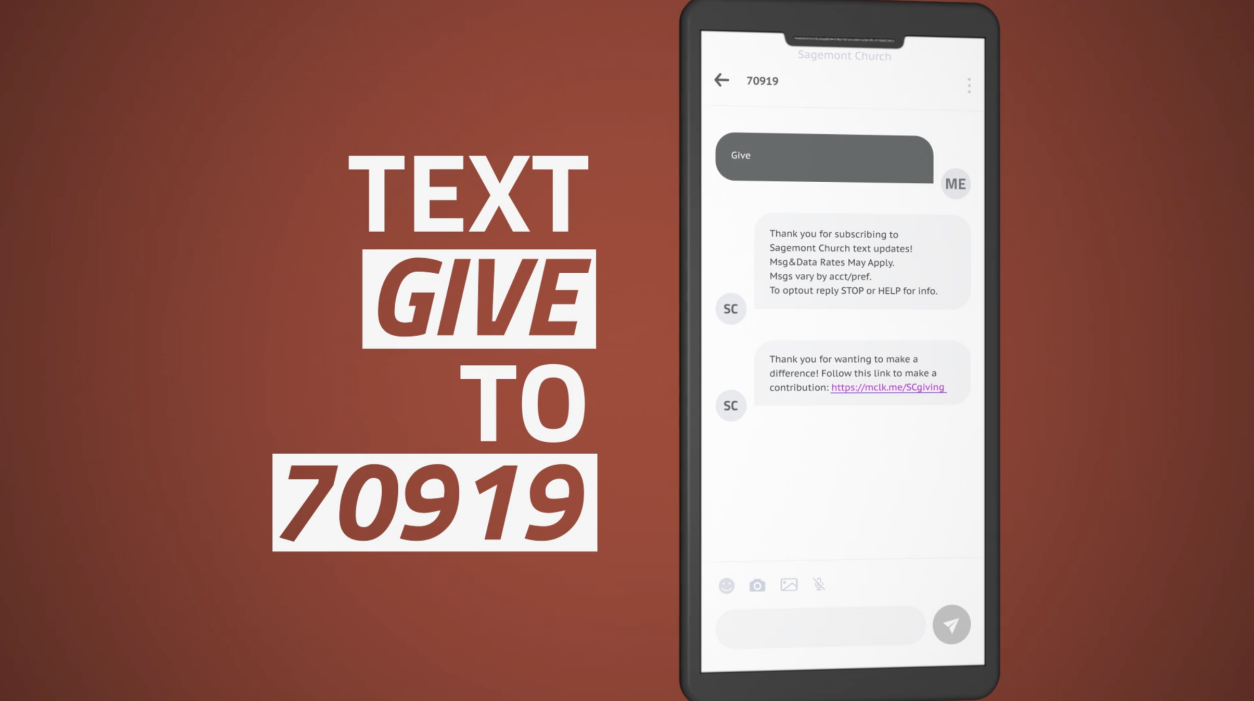 THE CODES:
To join general Sagemont Church texting group - "SAGEMONT"
If you're new and want to connect with us - "NEW"
If you have a prayer request - "PRAYER"
If you want to serve at Sagemont Church - "SERVE"
If you want to give - "GIVE"
If you want to join the Sagemont Church Online Community - "ONLINE"
*If you wish to STOP receiving text messages from Sagemont Church, reply to any text message from 70919 and in the reply, text STOP. Message and data rates may apply.